Guangzhou International Technology Co., Ltd. is a product group company mainly engaged in Drilling industrial equipment and accessories. In order to serve our customers better and professionally, the company has set up different specialized subsidiaries oriented by products, mainly including Speedmade Industries Co., Ltd. for drilling equipments , Foundream company for building materials, Kenergy for generators and solar products, etc. Guangzhou International Technology Co., Ltd.is one of our subsidiary companies that produces and sells drilling equipment and tools.
The Drilling Rigs products of our company includes the following categories:
1. Water well drilling rigs
2. PDC Drilling Bits
3. slurry pump
4. Oil or Rock Drilling Rig
5. Mud Pump
6. Drilling Accessories including drilling pipe etc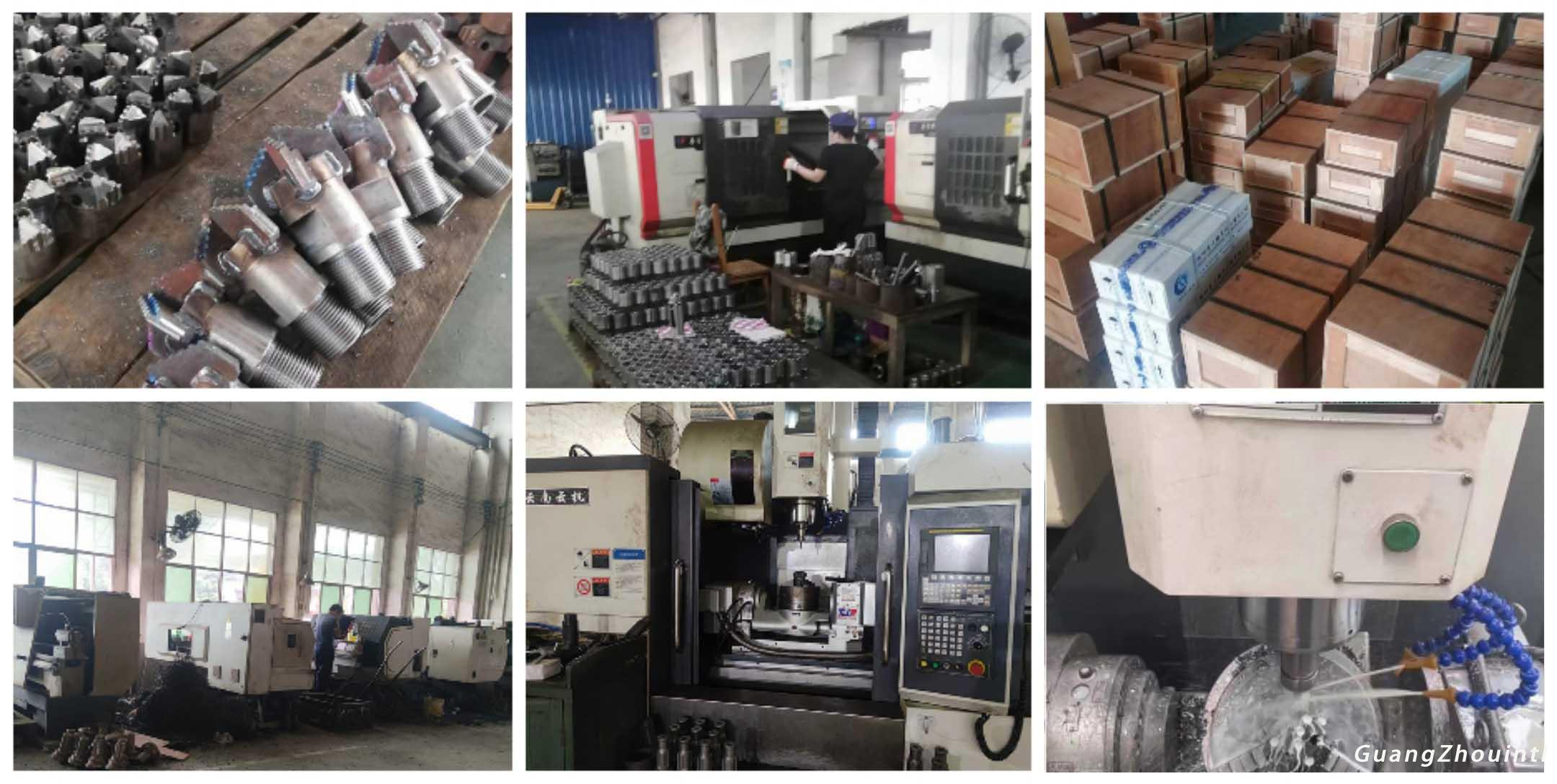 WHY CHOOSE US
PEARLDRILL is a leader in the manufacture and development of PDC bits in China. We provide the best quality PDC coring drill to the market, all types of PDC non-coring drill traces. Our drill bits are used for well drilling, mining and construction contractors. Our drill bit has been tested and verified by time, with wear resistance and fast drilling speed. Different drill bits can be customized according to different rock formations. The engineering time is greatly shortened, and the maximum performance is exerted in the operation during drilling. Our products are durable and reliable. Our products are the preferred drill bits for drilling engineers in many countries because of our precise design and efficient drilling during use.
Production Market
China, South-east Asia, Africa, Russia, Mid-east, South-America Etc... Annual sales volume: usd15 million.
Our Service
We have a professional geological engineer and drilling experienced team assist you to select the most suitable bits for the formation of your actual geological strata, Speed your drilling! Consume yours less!
Before the sale
provide technical consulting services to customers free of charge, provide samples, materials, qualifications, etc., invite customers to visit the factory, or visit the site of our users to understand the use.
During the sale
the customer will be informed of the production status, inspection standards and results, packaging situation, assist customers to contact the freight forwarding, ensure that the products reach the customers in time with reasonable freight rates.
After the sale
provide free installation guidance service for after-sales products, regularly track the use status of the products and problems that may be encountered, and provide solutions to the relevant information or problems of customer feedback in the shortest time.
APPLICATION
Borehole drilling, Civil Infrastructure, civil engineering, and infrastructure, for rock core drilling, Soil Testing and sampling, geophysical survey companies, Pile foundation drilling, bridge drilling, wind power generation, large-mouth engineering drilling, oil field, metallurgy, mining, geological mineral exploration, water conservancy and hydropower construction, coal mine, mine tunnel drilling, grouting reinforcement engineering, highway, subway, high-speed rail, concrete core sampling, etc, Coring exploration, drilling.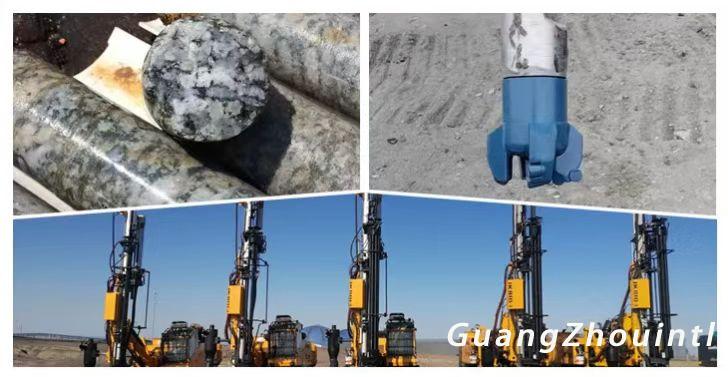 PAYMENT
DIY customization: please provide your rock formation information or detailed size drawings.
Free samples: some samples can be provided free of charge.
Trading:EXW, FOB, CFR, CIF, DDU such as.
Payment:T/T、L/C、D/A、D/P、Western Union、MoneyGram
Delivery time: normally 7-12 days
CERTIFICATE
Guangzhou International Technology Co., Ltd. is a company with import and export rights endorsed by the State Administration of Foreign Trade and Economic Cooperation and the General Administration of Customs. Apply for Patent Certificate, According to export requirements: Full name of CE certificate, Certificates such as commodity inspection.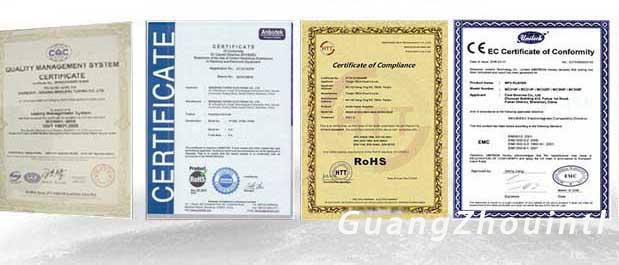 DELIVERY
Delivery: there are four main delivery channels including air, sea, express and road transportation, which can be selected according to customers' different requirements.
Air freight logistics:DHL、UPS、EMS、TNT、FEDEX、etc.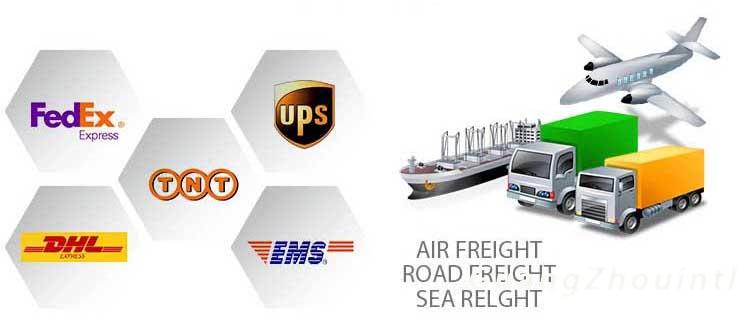 AFTER-SALES SERVICE
Dear User:
Welcome you to choose and use our products correctly!
The geological drill bit produced by our company has a 6-month warranty period.In case of abnormal scrap such as sheet falling, steel body cracking, lamination of composite sheet, etc., the company may make compensation if the situation is confirmed by the quality department of the company.
If it is one of the phenomena listed in the following table, it shall be deemed as normal scrapping, and the company shall not compensate for it:
1、Drop: Wear no more than 10%, send back for replacement, wear no more than 50%, depending on the situation, steel body cracking: wear no more than 30%, send back for replacement; Wear more than 50%, such as artificial improper crack, do not change.
3、Wrong size or thread: New back for new.
4、Weak solder joints, broken wing pieces, etc. :wear not more than 20%, send back for a new; Wear more than 50%, such as artificial improper operation, do not change.
5、The problem of lamination of composite slices: It depends.